Surveys
Bow-to-Stern Yacht Surveys
Surveys are key to preserving the integrity of your electrical system and ensuring class compliance. People rely on us for them: With years of experience in inspecting vessels, our ABYC-certified marine electricians can identify any problem. Insulation resistance, battery condition, corrosion, submersion, fire, and lightning damage — we test for it all. On completion, we'll provide a written report, describing the root cause of any problems and recommending standards-compliant repairs or upgrades.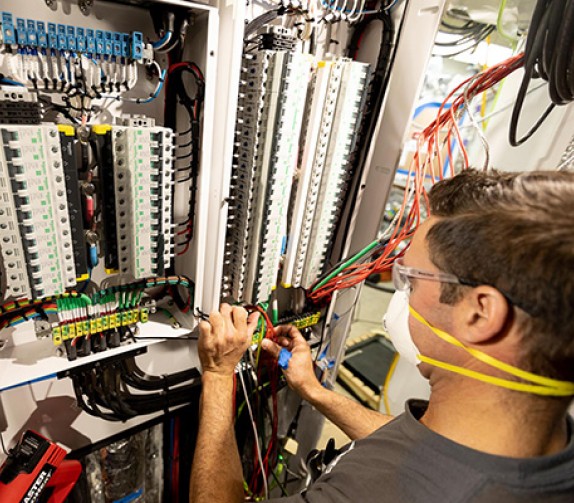 Electrical Survey

Your vessel's electrical system is its lifeblood. Our technicians are experts in international marine electrical system standards; they can shine a light on your ship's cable and generator sizing, electrical workmanship, standards compliance, and component selection. The best way to evaluate a yacht's electrical system is with a Ward's Marine survey.
Corrosion Survey

Corrosion surveys are performed to determine a vessel's level of cathodic protection, the integrity of its bonding system, and the presence of destructive stray current leakages. Our ABYC-certified marine corrosion technicians use industry-standard tools — like silver-silver chloride reference cells — to test for and determine the cause of corrosion on any vessel. We provide installation services and stock corrosion control equipment, along with the accessories needed to complete any corrosion control repair or upgrade.
Forensic Investigation

Identifying the cause of an accident can be an extremely complex job; successfully resolving it requires an objective approach by an experienced team. Our forensic professionals have the right skills to conduct a prompt and objective investigation. We have the necessary familiarity with the legal process, evidentiary standards, and local regulatory and privacy laws to consistently deliver high-quality results.