Sales & Rentals
Marine Sales
With over 15,000 items in our inventory and our experienced B2B and retail sales staff, we make sure we have exactly what you need at hand. We are always evaluating the newest technologies for safety and reliability. When you need a frequency converter or a load bank for short-term use, we have you covered with our dockside rental program.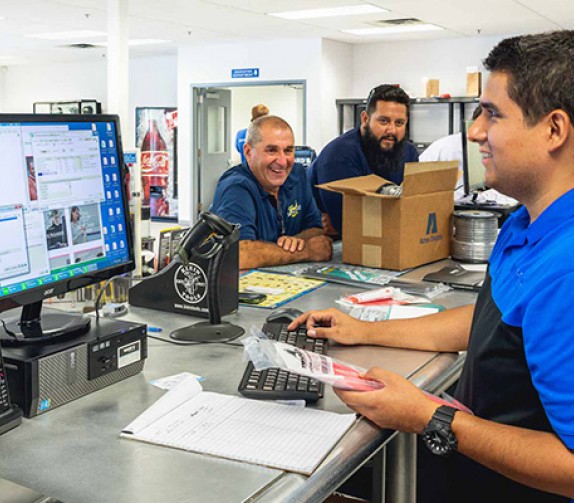 Sales

If it has to do with marine electric, it is in our inventory. Our focus is to provide expertise and inventory in one package. We are sole distributors of many name brands and we carry the latest models of marine electric products needed for your repair, build, or refit project. From batteries to wiring devices, our sales team is here to help you get the project completed on time, under budget and beyond expectations.


Dockside Converters
Give your boat the power it needs, regardless of where you tie-up. Today, we strive to keep that honor, while
offering the friendly help you've come to expect from our family-owned business.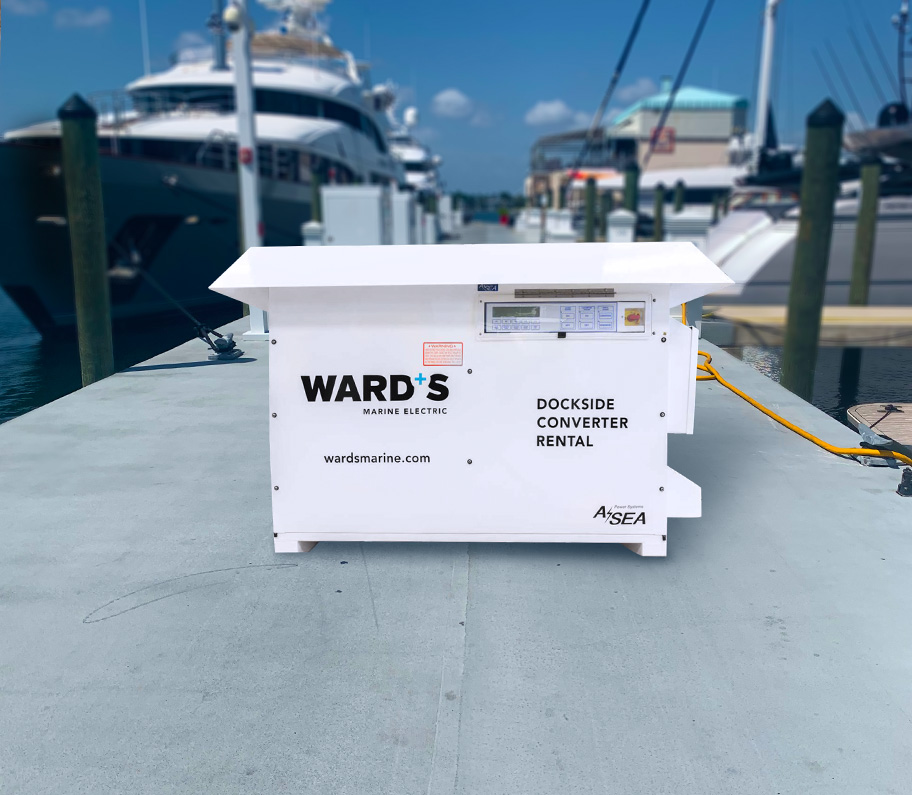 Why Rent a Converter?

Whether your converters are being serviced, or you're having new converters installed, your European-built boat needs 50Hz while traveling in the US, or your yacht is undergoing a refit, renting a top-of-the-line converter from Ward's Marine Electric is a convenient and foolproof option.

Learn more
Ward's Converter Rental Program

Manufactured by A/Sea Power Systems, all of our rental converters include delivery to the dock, as well as disconnection and removal by an ABYC-certified field service technician. We are currently able to offer single 75kVA units or 150kVA service via two paralleled 75kVA units. Learn about our rental prices here.

Learn more